feimi
instead. For now it's really bland and doesn't really have anything in it, but eventually that will change. I'll be adding peeps from over there starting today. :)
I actually meant to do this some time ago, but from now on I'm going to be posting over in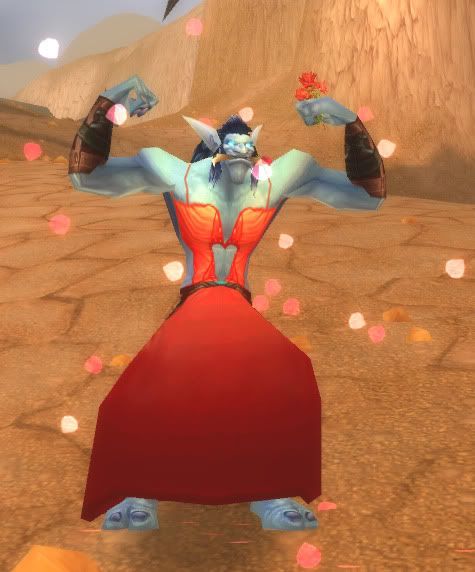 Because real men wear... red!


The lovely Death Knight, Karthraze, belongs to
reaperofhate
Here's a cross-dressing Troll to celebrate!
Current Location:

home

Feeling:

amused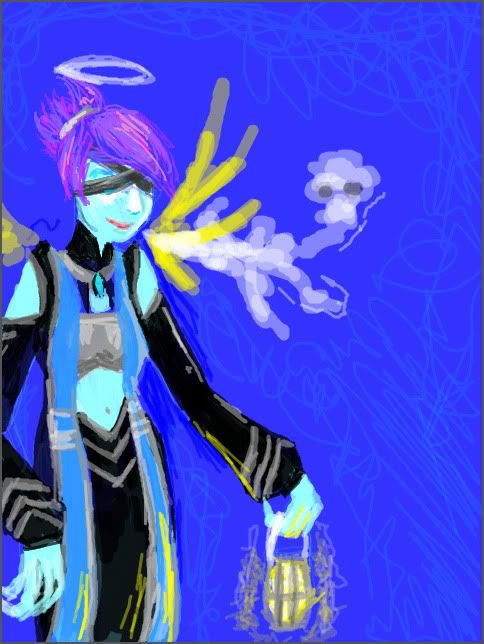 Oh, it's my little Irvianna. Isn't she adorable? About time I drew her, seriously.

If anyone wants the link to my Tegaki, it's:
http://www.unowen.net/tegaki/uentries.php?u=88278
Yeah, I wonder how long I can stick to this... but I'll never get better with a tablet unless I practice with it more than once in a blue moon. Anywho, here's my first Tegaki E thing ever. >> Bah!
Feeling:

elated


So yeah, enslaved by work for a while. Gonna stay off the messengers too, since hardly anybody talks to me on them anyway and the spam from some people and the popups of people playing games distract me too. We'll see how this goes. Determined to actually be ahead in a class for once, instead of almost always late. It's true, what they say about weak-willed people and video games.

Need to get that unwavering willpower back.
So it's the 2nd week of class and it has me swamped already. I have 5 assignments due by the end of the week, as well as discussion posts. I've completely removed my games from my start list, since they're all a distraction (especially certain mmos that cause me to act like they're some kind of drug) and while they're still installed, knowing that I can't just lazily click a shortcut to start them really helps.